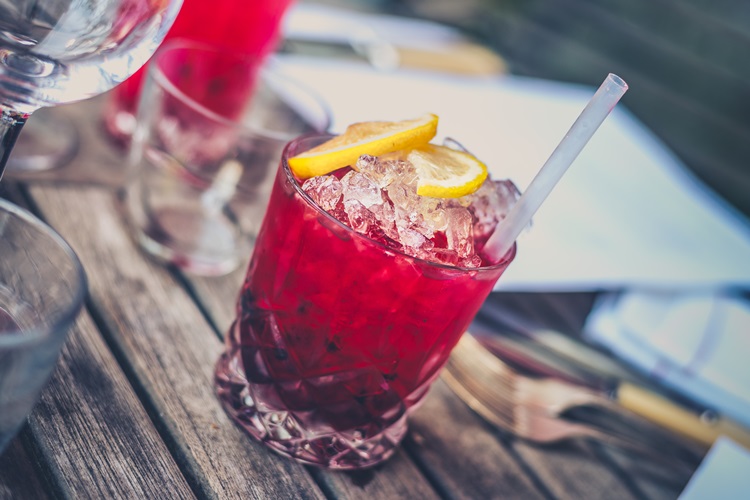 Halloween is the best time of the year for experimenting with new exiting drinks. Cool color combinations, out-of-the-ordinary ingredients and spooky look – you just got to love Halloween cocktails! Why settle for something ordinary if you can get groovy.
The best thing about serving cocktails is the time spent on making them. All these cocktails in this list will take not more than 5 minutes and you'll be good to go! Serve drinks in an unusual way or spice things up with interesting herbs – the choice is yours, but in all ways these are the quickest "meals" to serve.
To inspire you and get you ready for that incredible Halloween throwdown, here are some of the coolest drinks you could serve and mesmerize your guests with. Don't miss the chance to try these out – these cocktails will blow your mind & will leave people craving for more (and secretly wish it was Halloween again already).
(scroll to the bottom to go to the next page)
1. The Black Cauldron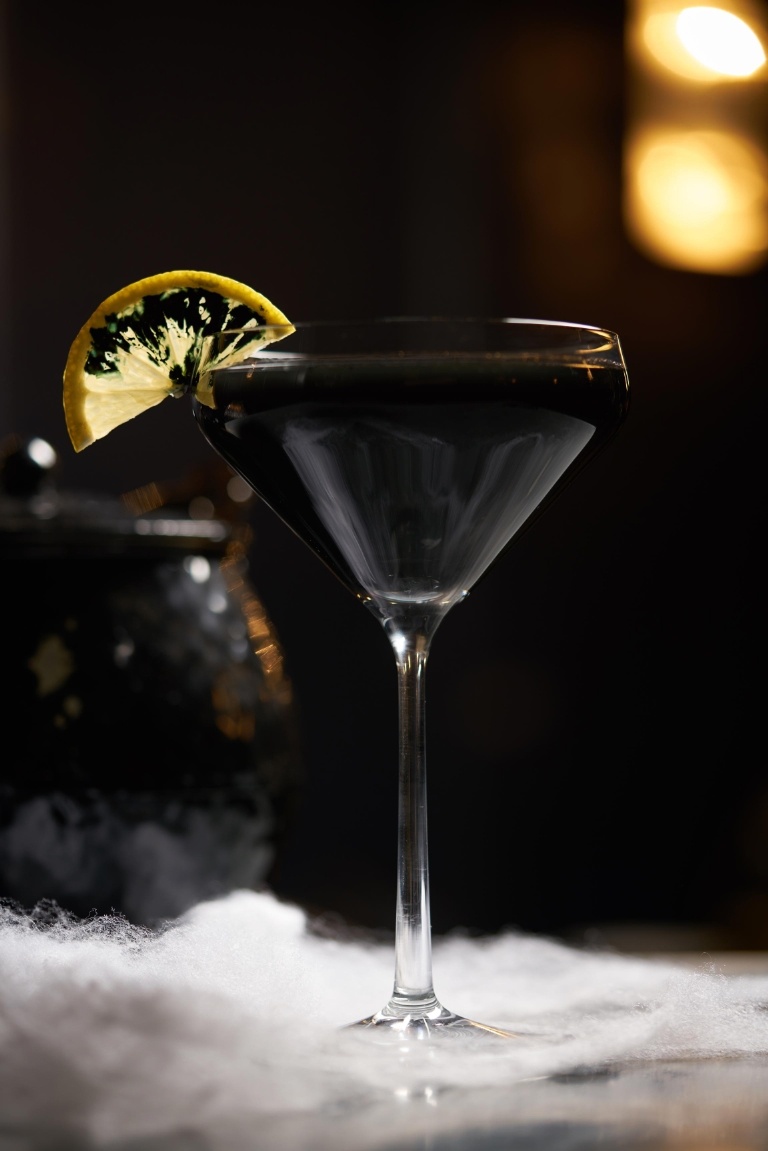 There is probably nothing more classy than this sexy drink. The amazing black coloring and smoky taste comes from the activated charcoal.
What you'll need: 
1½ parts Hornitos Black Barrel Tequila
¾ part fresh lemon juice
¼ part agave syrup
¼ part sage simple syrup
2 dashes Angostura bitters
1 capsule activated charcoal
2. The V-Blood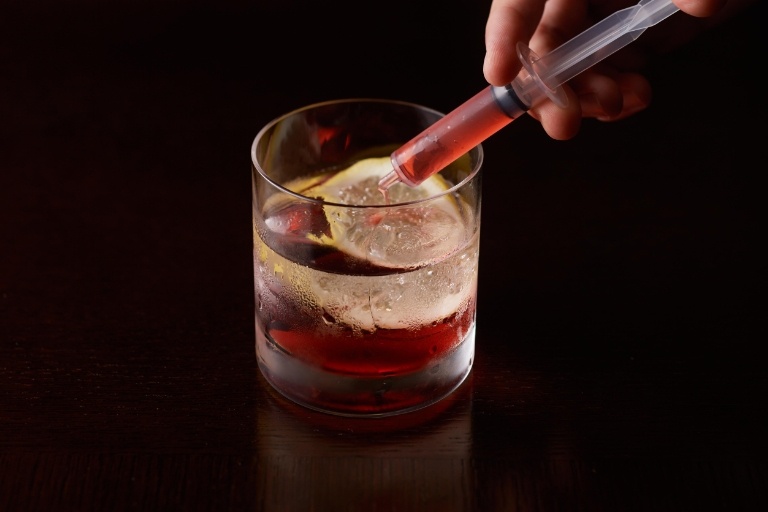 It doesn't get any more devilish than this! Get your doctor suite and syringe ready and serve this drink by injecting the shot to the glass. This is a showstopper!
What you'll need: 
1 ounce of Absolut vodka
¾ ounce grenadine
3 ounces 7-Up
Ice cubes, lemon slice
3. The sugarsnake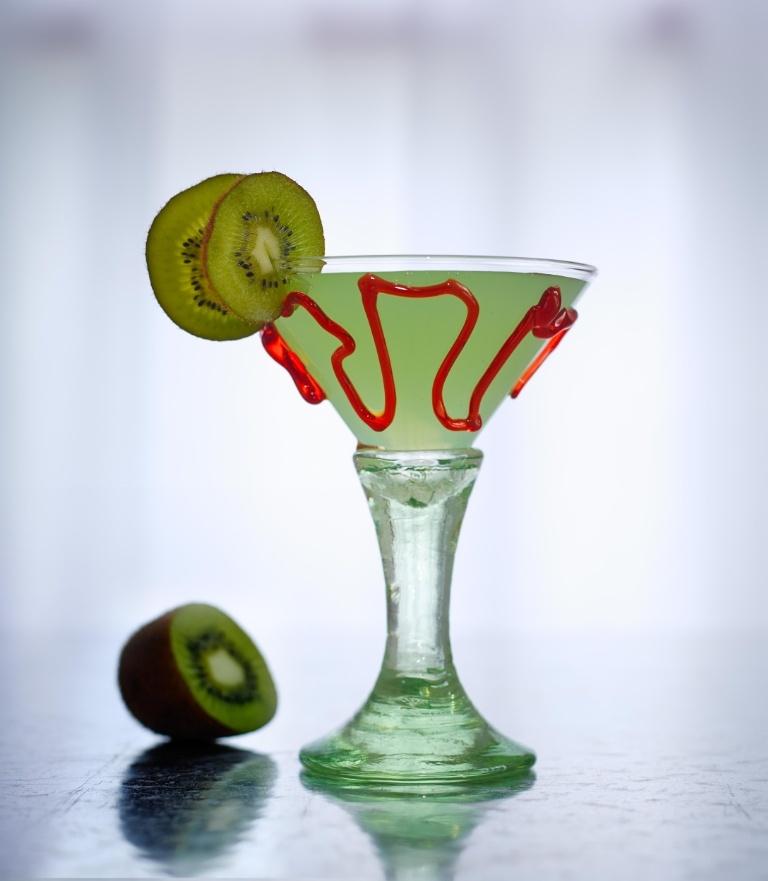 We can't deny there is something evil about the color green. The red drizzling on the glass is made of sugarsyrup and it adds a dashing detail to the already cool-looking drink.
What you'll need: 
1 cup of Black Raspberry Sparkling Ice
2 tablespoons of white sugar
1 part Wicked White Whiskey
2 parks Kiwi Strawberry Sparkling Ice
4. Sweet Poison Cocktail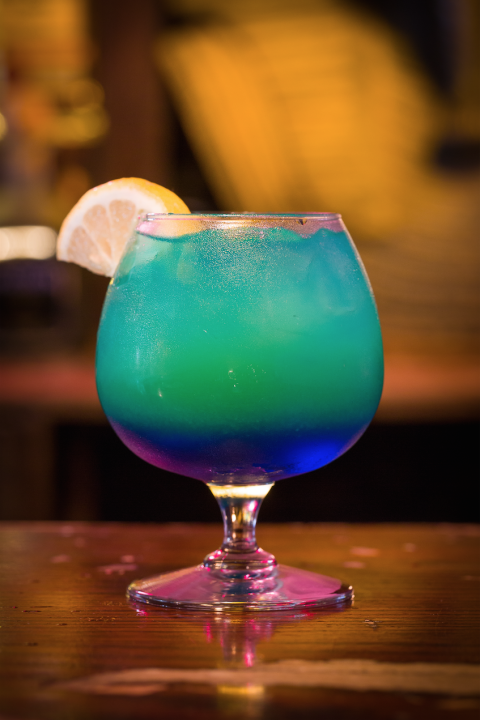 There is no denying this cocktail looks spooky with the greenish gradient. The cocktail originates from a New York's club called Jekyll and Hyde – you can bet that a club with such name has some spooky surprises stored for you.
What you'll need: 
1 oz. light rum
2 oz. coconut rum
1 oz. Blue Curacao
pineapple juice
Pineapple wedge
5. Transformation Cocktail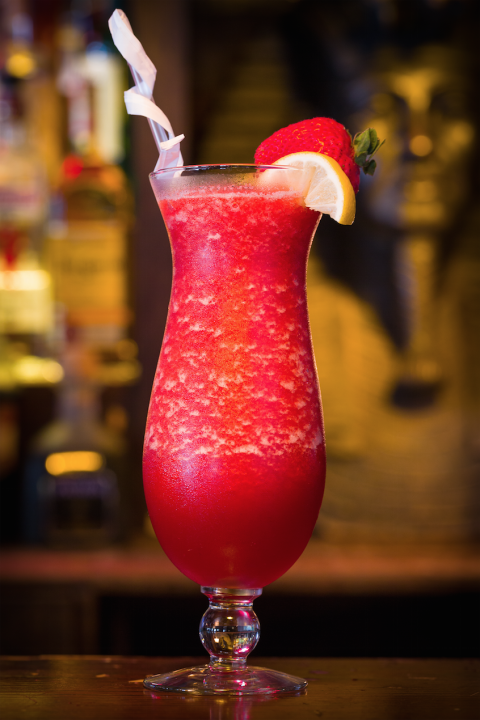 This cocktail might not seem like shady but there is more to it than meets the eye. The key here is that you won't feel the alcohol in it so it will seem like a completely harmless drink. Hold your horses when getting up though since it will kick in then!
What you'll need: 
2 oz. light rum
1 oz. orange juice
2 oz. blackberry Brandy
2 oz. strawberry puree
1 c. ice