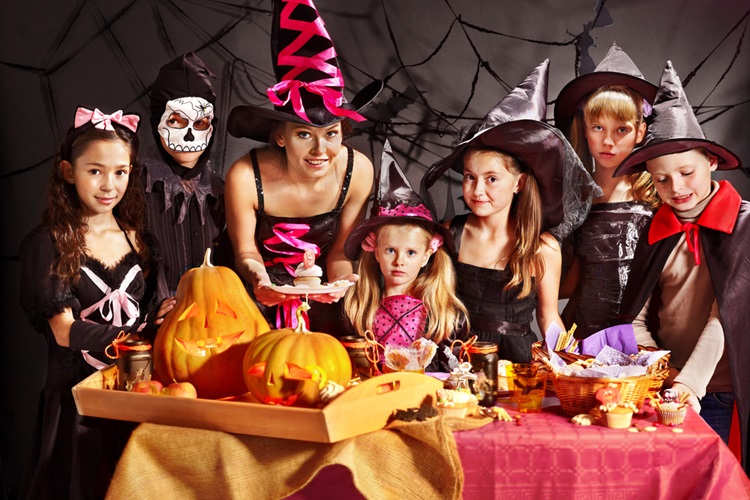 October means only one thing: it's time to kickstart Halloween celebrations! If you have little ones in your family, then you have surely started planning the day. Though usually Halloween is celebrated at home, trick and treating around the neighborhood, there are actually amazing celebrations taking place all across the country!
This year, why not do Halloween differently and instead of decorating your home and carving yourself nuts, go on a small adventure. To make the choice easier for you, we dig out the coolest events that are taking place this Halloween. Take a closer look and start planning the trip right away!
Note: Some of these events take place before 31st, but as they are related to the spooky Halloween festivities, we have included such events here as well. Therefore, you can both have a homey cozy haunted eve at home and enjoy some awesome celebrations with your family before the All Hallows' Eve!
1. Brick-or-Treat! – LEGOLAND® Discovery Center Atlanta
Brick-or-Treat is a fun annual celebration, taking place every weekend throughout the whole month! Children can participate on a scavenger hunt and pumpkin build classes, also the last weekend of October is dedicated to an awesome costume contest. If this is not a good reason to visit Atlanta for, then there is no other reason!
Tickets for the event can be purchased right here.
2. Howl-O-Scream® – Busch Gardens at Tampa Bay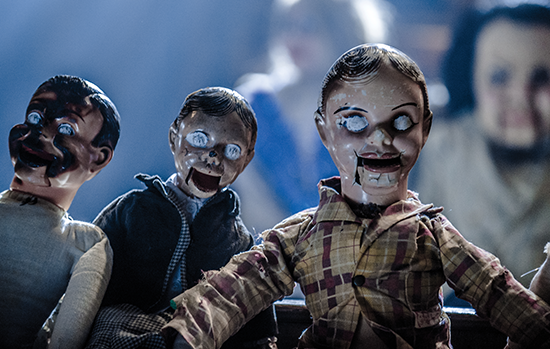 Howl-O-Scream® is exactly as cool and creepy as it sounds. This iconic event at Tampa Bay thrills Halloween enthusiasts all over the country. Though it might not be the best place to take youngsters to, if you have teenagers who are not keen on going trick-or-treating, this would be the place to go to!
During the Halloween time – from September 23 to October 30 – there are hundres of creepy creatures swarming on the streets, you can get your yearly doze of screams thanks to the thrill rides and of course you can visit the haunted houses, amongst those being Motel Hell, Zombie Mortuary and Unearthed. It doesn't get any more evil than that!
You can purchase tickets from SeaWorld Parks and Entertainment website, right here.
3. Costume Carnival – Seattle Children's Museum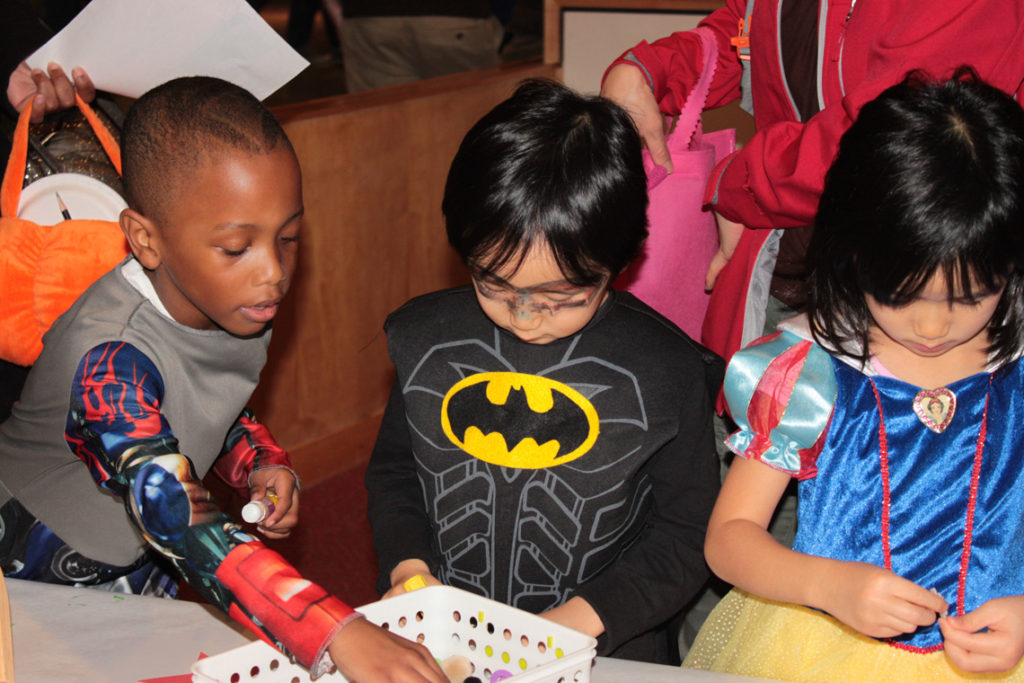 With this event, we are taking a 360-degrees turn and introduce an adorable event for families with children under 10 years old. Seattle Children's Museum is organizing a fun free indoors trick or treating on October 31st, from 4pm to 8pm. Games, activities, tricks and treats – it will be a fun evening for sure and will bring some variety to the usual trick or treating.
If you happen to live near Seattle, then don't pass this opportunity, dress up and have fun! Check out the full event description from the museum's home page by clicking here.
4. The Count's Halloween Spooktacular at Sesame Place®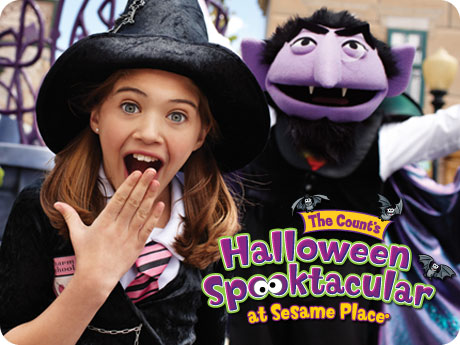 The Count's Halloween Spooktacular might easily be the family friendliest festivity yet! The park is transformed from September 24th through October 30 into a not-too-spooky Halloween park which has plenty of activities for children in all ages.
Besides tens of attractions, you can have fun at The Count's Halloween Party or showcase your awesome costume at the Halloween Costume Contest on October 30.
The tickets to this awesome funride cost around $50 and you can get them right here.
5. The Great Jack O'Lantern Blaze – Croton on Hudson, Hudson Valley
You can bet that the city that never sleeps has something in store for everyone. By far the greatest event to see is the jack o'lanterns blaze. More than 7000 hand-carved illuminated jack o-lanterns are truly breathtaking. It's a must see for everyone, both children and parents. By the way, children under 3 have a free pass!
See the full event info by clicking here.
6. Halloween Fest – Fort Boonesborough State Park
The festivities at Fort Boonesborough State Park are glorious this year. As it is the 22nd annual halloween party, it is celebrated with with 13 days of fun. Pancake breakfast, parade, crafting, entertainment, trick and treating and loads of other fun – there is something for everyone!
Full details and booking can be done by clicking here.
7. Boo at the Zoo – Audubon Zoo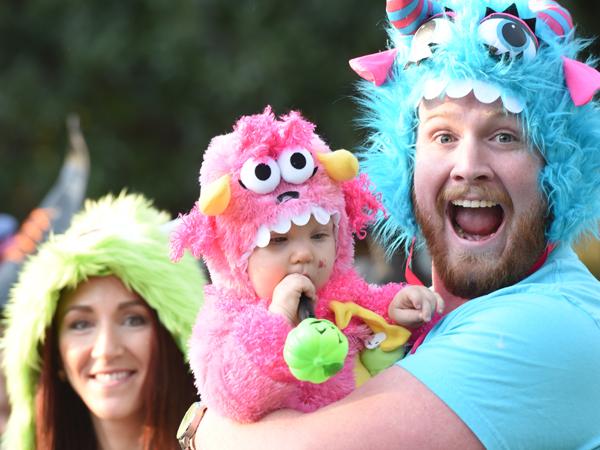 The Boo at the Zoo of Audubon is perfect for all families with children up to age of 12. Ghost train, haunted house, loads of entertainment and a lot more – there is something for everyone. You can meet Spiderman, Iron Man, Captain America or participate on the costume contest. The center of the festivities are the animals.
Check out the full event calendar & activities from here.
8. Flipper's Fall Fest and Monster Splash – Miami Seaquarium
Miami's Monster Splash is the biggest family-friendly halloween festivity in the area. The festivities which take place the weekends in October, include events like Pumpkin Patch, Trick-or-Treating at Sharky's Sweet Tooth Station, rides & bounce houses, face painting, dance party and the list could just go on!
If you are looking to find a fun daytime halloween festival, then this is the one! Check out the full event description from the Seaquarium website by clicking here.
9. Colorado's Coolest Corn Maze – Denver Botanic Gardens at Chatfield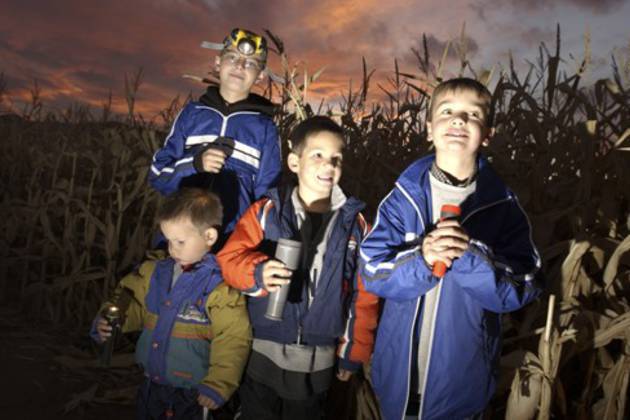 If you are outdoorsy, then the eight-acre corn maze is a must-see! Hayrides, pony rides, delicious fall food, freshly squeezed lemonade, kettle corn and Pumpkin Fest – there are so many things to do that you'd wish the event would last a whole year long!
Take a closer look at Denver's events from this link.
10. Mickey's Not-So-Scary Halloween Party – Magic Kingdom Park Walt Disney World® Resort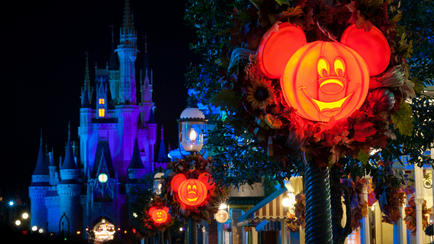 The Halloween list wouldn't be complete without an event at the Walt Disney World resort. The halloween party is filled with memorable attractions and events – haunted mansion, Happy HalloWishes fireworks show, Boo-to-You halloween parade, trick or treating and of course dozins of Disney-themed attractions, ranging from Tomorrowland events to Fantasyland with Ariel, Seven Dwarves and much more.
If you haven't visited DisneyWorld yet, then this is the time of the year to do so. Go ahead and check out the full information from Disneyworld's home page right here.